How to change nameservers at SiteCountry?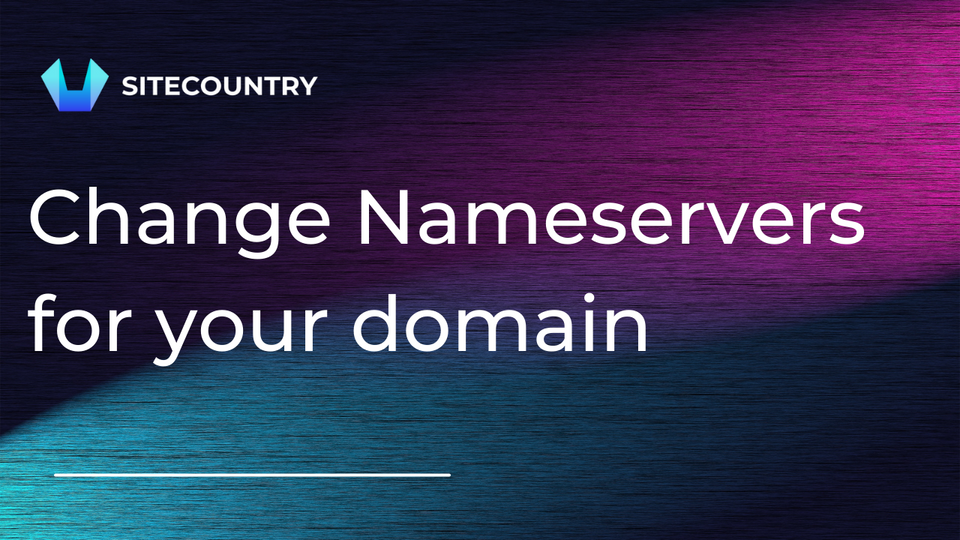 In this tutorial, we will see how to modify the name servers for your domain name registered with SiteCountry.
In order to change your domain name servers, follow the steps below:
Go to https://dash.sitecountry.com and log in to your account if not already.
Choose the domain name you would like to update.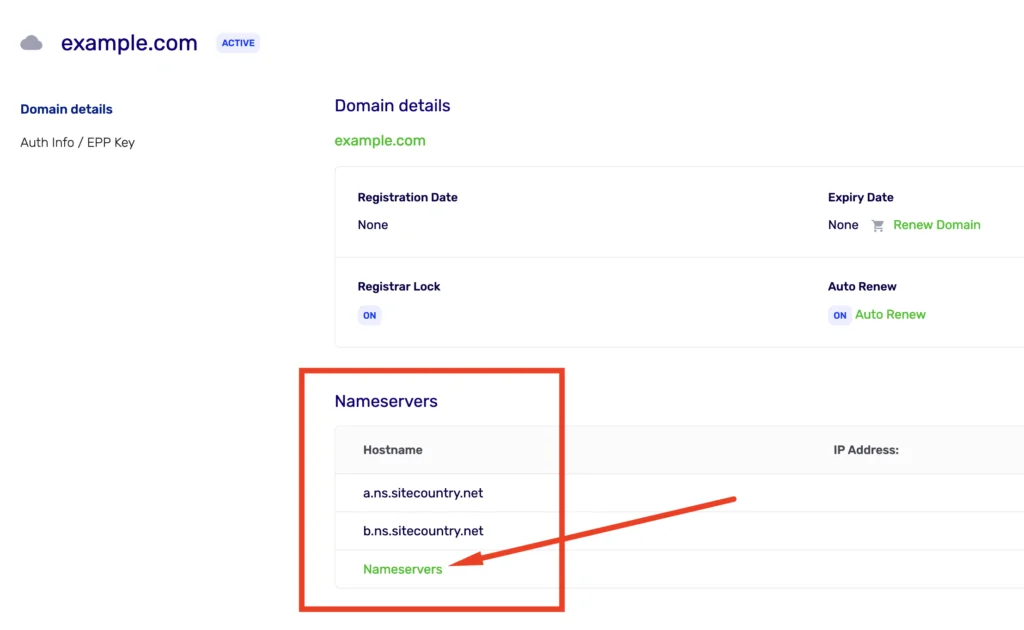 3. Click on 'Nameservers' option.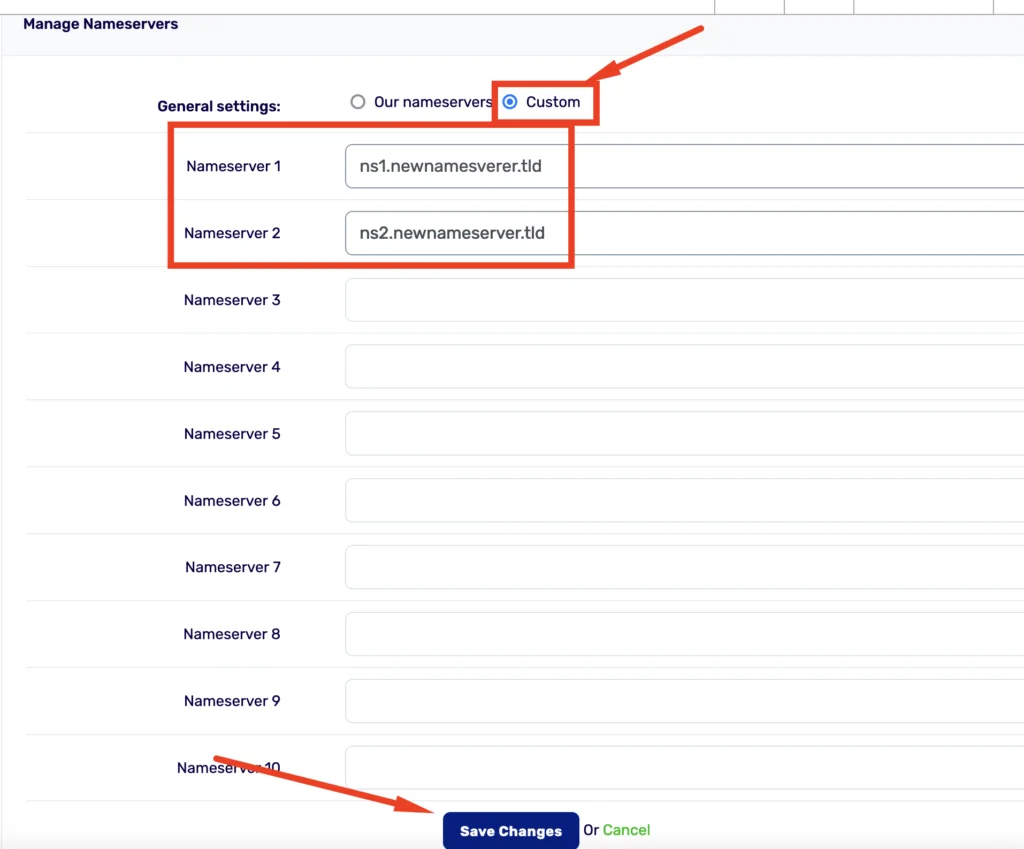 4. Click on 'Save Changes' after entering your new name servers.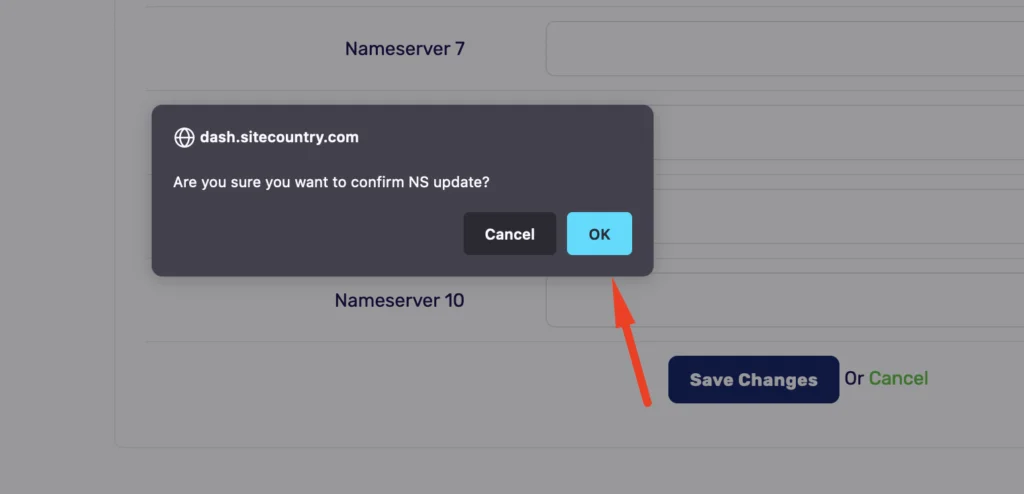 5. Confirm the name server update request.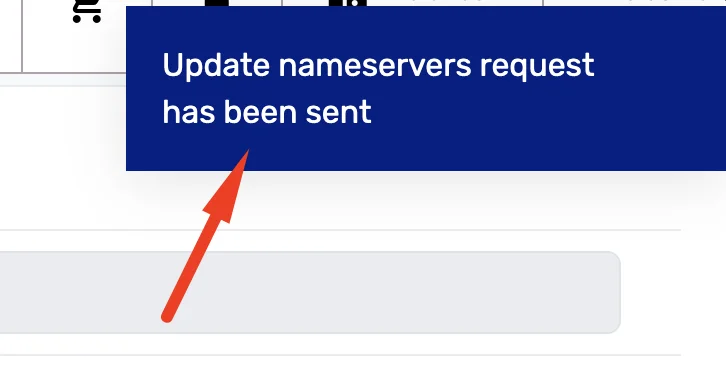 6. Allow some time for the name server update to process, you will receive an email confirmation once done.
Note: New name server updates can take up to 24-48 hours to propagate after being processed, please be patient in order to see the new changes.