How to Clone WordPress Website in SiteCountry
If you want to clone a website from one installation to make an exact copy on another location (another domain, subdomain, domain directory) then you can easily do so using WordPress Manager By SiteCountry which natively allows you to clone your WordPress installation.
1) Log in to your Hosting Control Panel
2) Click on WordPress under the Softaculous Apps Installer section.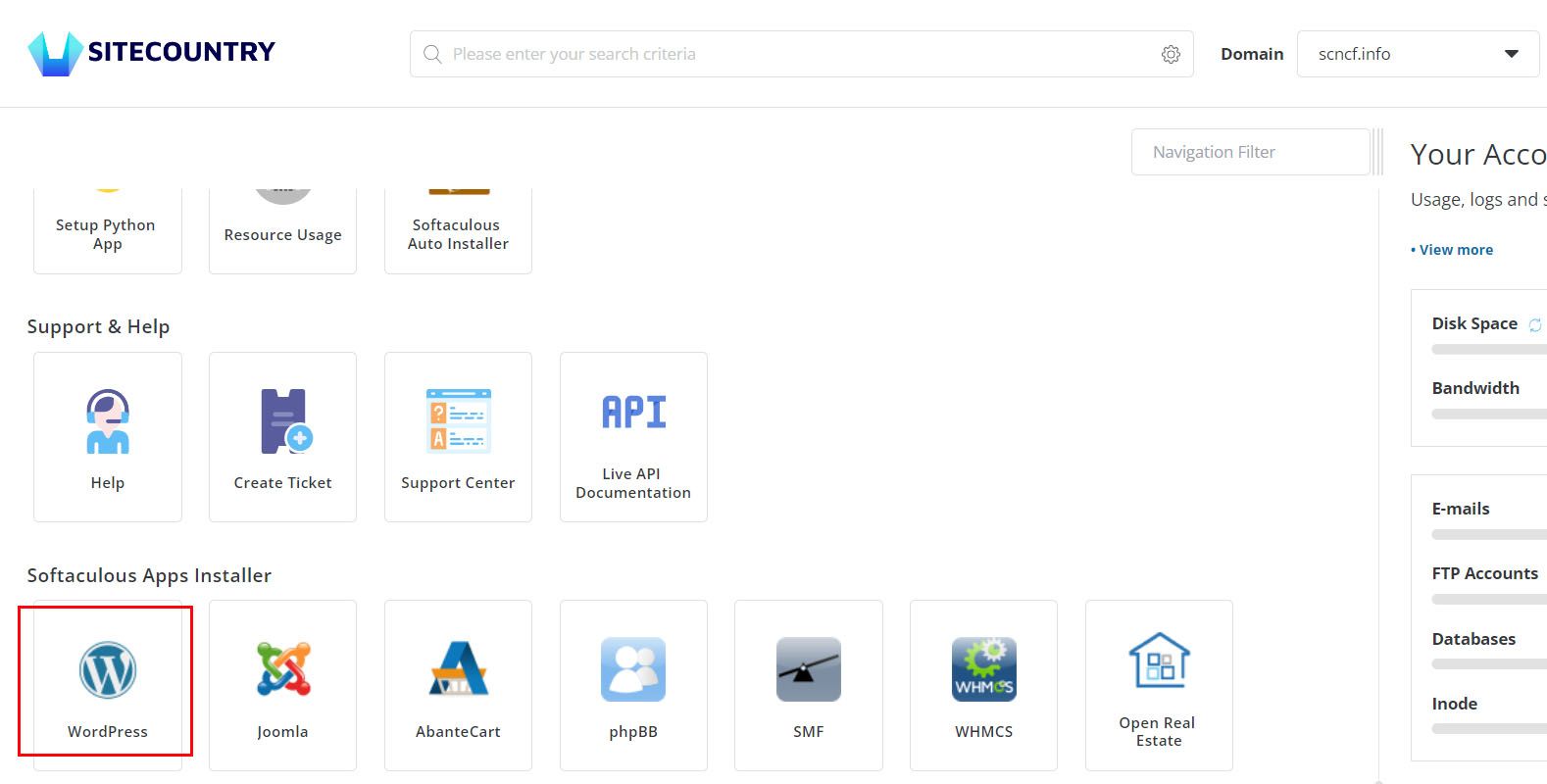 3) Navigate to the Current Installations section. Click on the Clone button corresponding to the WordPress website which you want to clone.
4) Choose the Domain to which you want to Clone the website. And if you want to Clone in the same Domain but to a Subdirectory then enter the name of the Directory like below

5) Scroll down to the bottom of the above page and Click on the Clone Installation button to clone the website.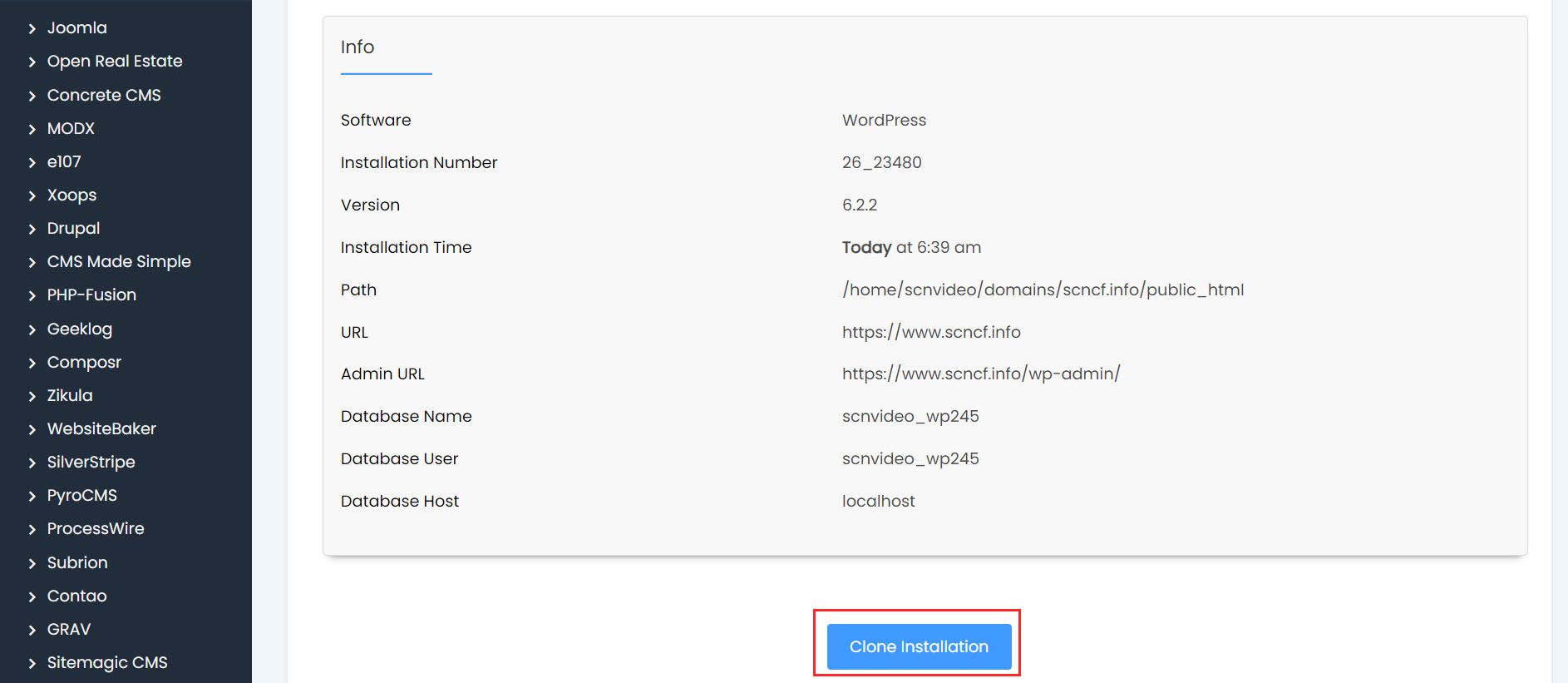 6) Once the WordPress website is successfully cloned you will see a similar message below

That's all, your WordPress website has been successfully cloned through SiteCountry WordPress Manager.
If you need any help with Cloning your WordPress website, please feel free to contact our customer support team.