How to Backup a WordPress Website Using Softaculous?
In this article, we will show how to Back up a WordPress Website using the Softaculous in SiteCountry Control panel.
1) Log in to the SiteCountry Control Panel
2) Click on Softaculous Auto Installer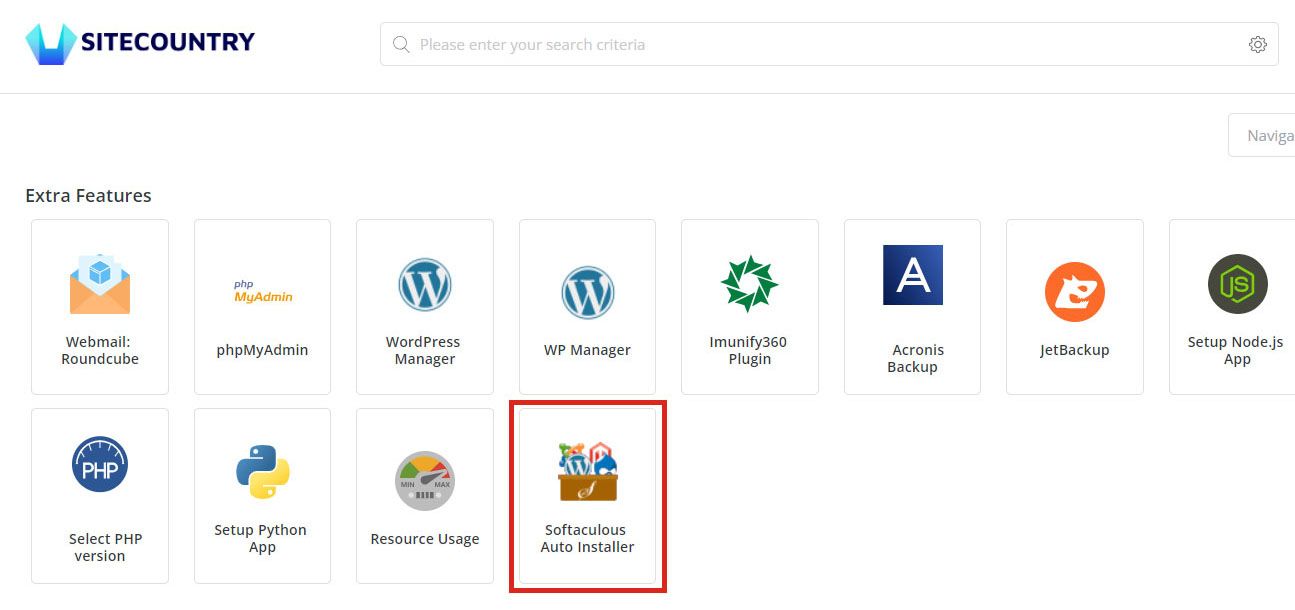 3) Click on Installations button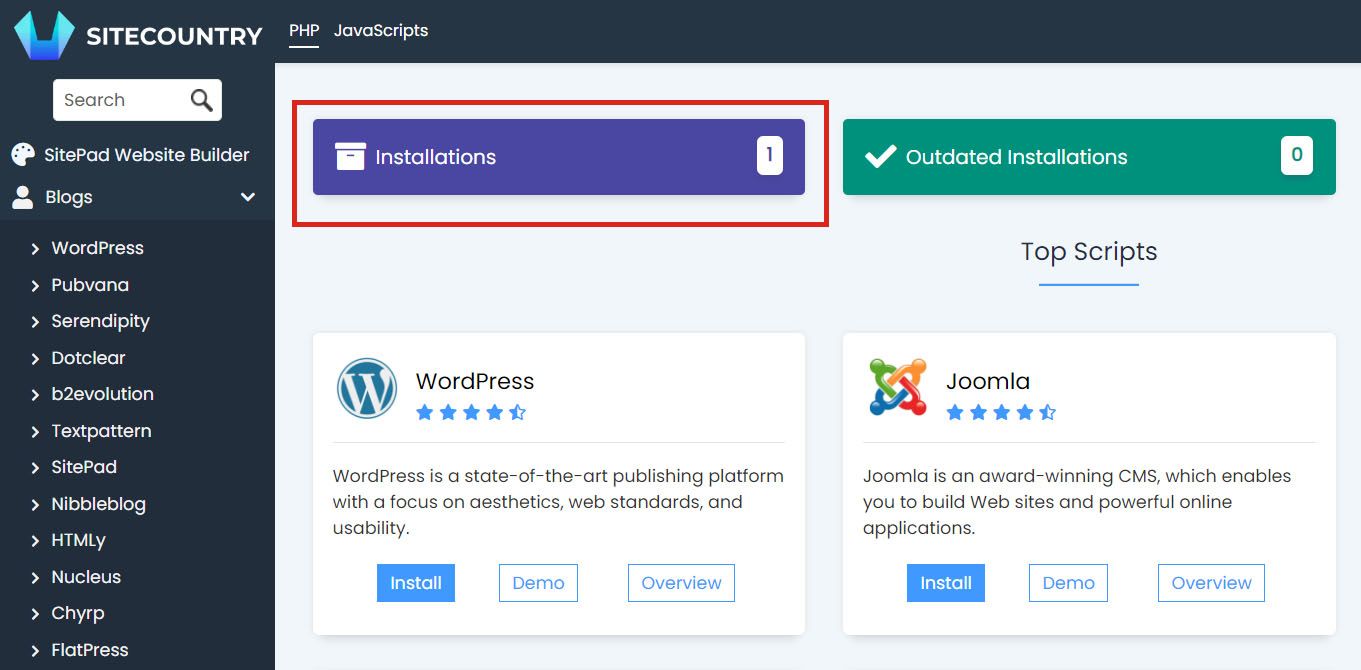 4) Corresponding to WordPress Installation you need to Backup click on the Backup button

5) Then Enter a Backup Note and Select a Backup Location as in below Screenshot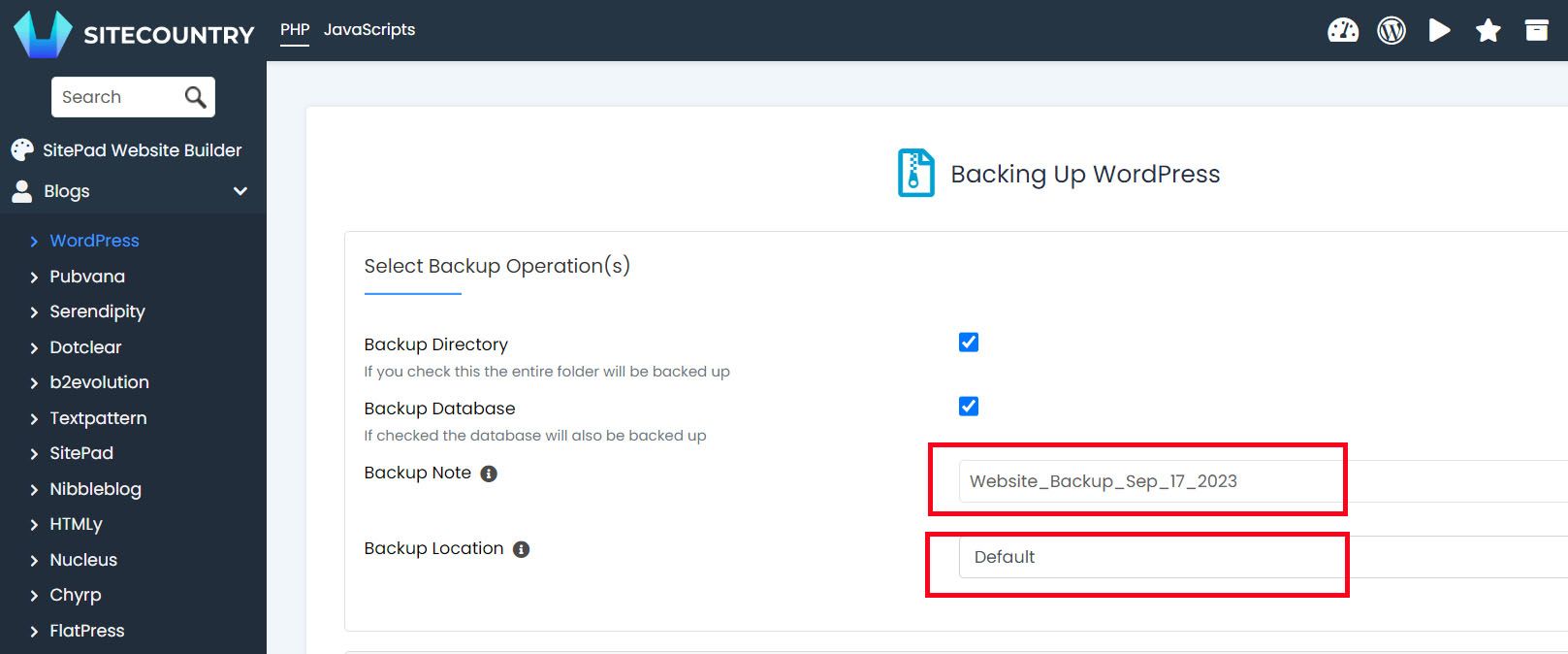 Then Scroll down the page and Click on Backup Installation button to complete the process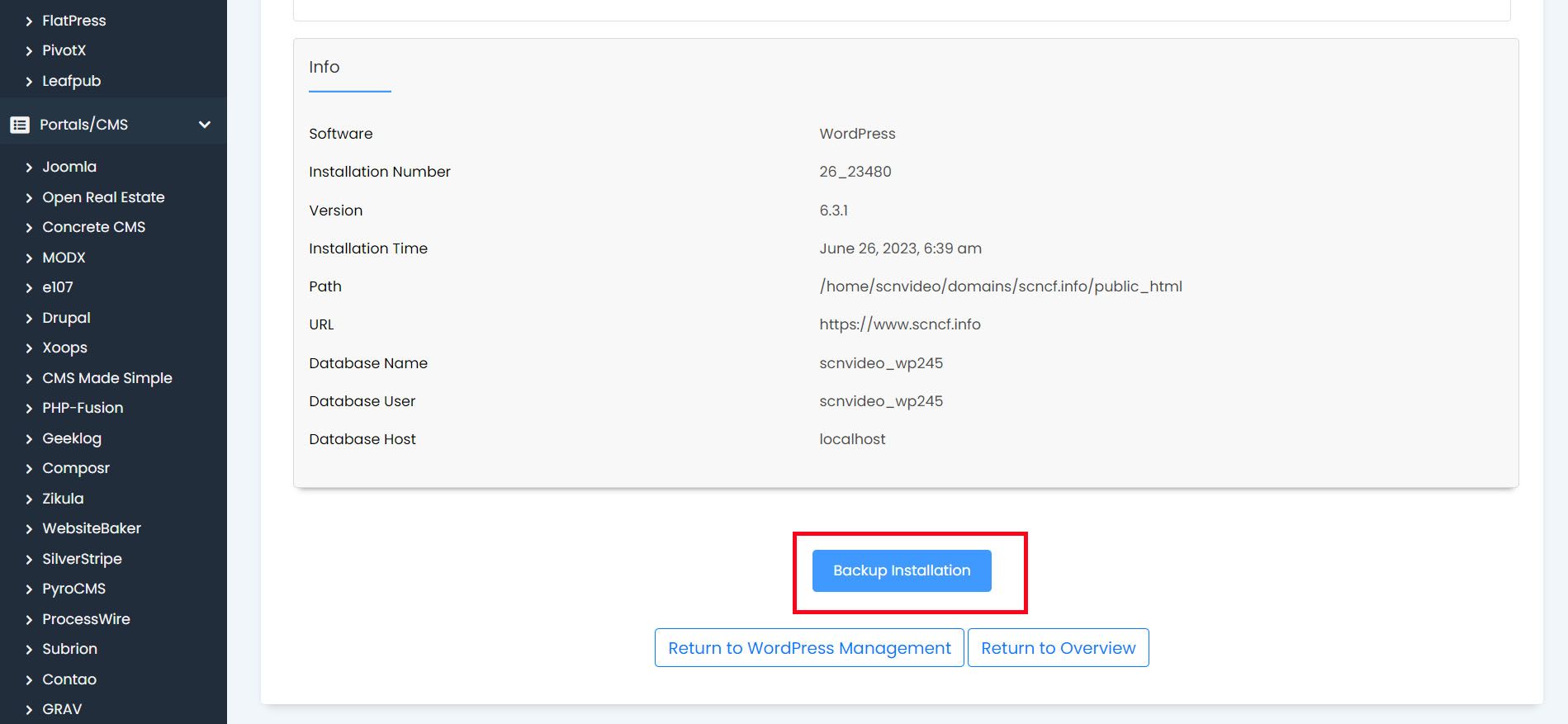 6) Once the backup is completed successfully, click on the Backups link to See the Backup created.

7) To Download the Backup click on the Download button corresponding to the Backup

That's all you are done. Hope this helps.
If you need any help with WordPress Website Backup then please feel free to contact our customer support team.